Mark Walker at center of Florida election controversies: 5 things to know about the judge
With two primary Florida elections hanging in the balance, Judge Mark Walker has found himself at the center of the debacle.
A total of six election-related lawsuits are pending in Tallahassee as the gubernatorial and Senate races are being recounted. Walker, 51, has already extended the deadline for voters to fix mail-in ballots deemed invalid due to a discrepancy with signatures.
Republican Ron DeSantis leads Democrat Andrew Gillum by 0.41 percentage points in unofficial results for governor. And in the Senate race, Republican Gov. Rick Scott is ahead of incumbent Democratic Sen. Nelson by 0.14 percentage points.
Ahead of the deadline for counties to finish recounts, Walker slammed Florida for failing to anticipate election problems.
"We've been the laughing-stock of the world, election after election, and we chose not to fix this," Walker said.
Read on for a look at five things to know about Walker – including his ties to both Senate candidates.
He's sparred with Rick Scott before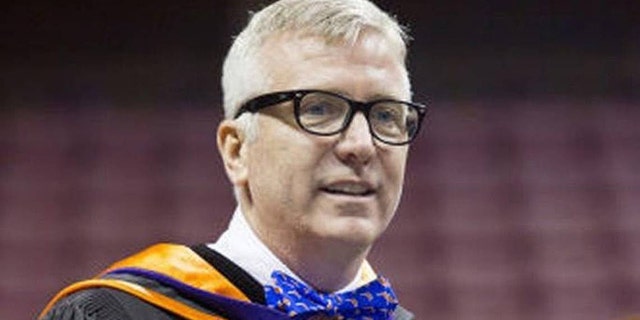 Scott and Walker have clashed before. In the aftermath of Hurricane Matthew in 2016, Walker agreed with Democrats and extended the state's voter registration deadline by a day. Walker called Scott's objection "wholly irrational," according to the Tampa Bay Times.
FLORIDA ELECTIONS BATTLE FOCUSES ON 'MISMATCHED' SIGNATURES ON BALLOTS
Walker has also ruled against the state's practice of using a board to grant or deny voting rights to former convicts, the Orlando Sentinel reported.
His wife donated to Bill Nelson
Walker's wife, Karen D. Walker, has donated to Nelson years ago – albeit small amounts, Fox News learned on Nov. 15.
She gave $250 to his Senate campaign in June 2010 and another $250 to his campaign in May 2011.
FLORIDA RECOUNT: FURY AT BROWARD, PALM BEACH, FOR MAKING REST OF STATE LOOK LIKE 'LAUGHING STOCK'
Karen Walker is a partner at Holland & Knight, a prominent law firm in Florida, according to the Miami Herald. She works with the firm's Public Policy & Regulation Group and specializes in administrative law. She has also been sought after to consult on Florida ethics and election law, according to the firm.
He's a "Double Gator"
Walker graduated first in his class from the University of Florida in 1989. He graduated from the school again in 1992 with honors, receiving his J.D.
He grew up in Winter Garden, Florida – about 12 miles west of Orlando, according to the Miami Herald. His dad managed a Winn-Dixie grocery store where he also worked to bag groceries.
He was confirmed to the federal bench unanimously
Former President Barack Obama nominated Walker to serve on the U.S. District Court in 2012. He was recommended by both Nelson and Republican Florida Sen. Marco Rubio and was confirmed unanimously.
FLORIDA RECOUNT EFFORTS UNDERWAY IN MULTIPLE RACES: WHAT TO KNOW ABOUT THE PROCESS
Before becoming a judge, Walker worked as an assistant public defender in Florida and had clerkships in the Florida Supreme Court, U.S. Court of Appeals for the 11th Circuit and the U.S. District Court for the Northern District of Florida.
Additionally, Walker worked for 10 years in a private practice where he focused on civil litigation and criminal defense.
He's known for his colorful comments
The opening paragraphs of Walker's ruling on ballots deemed invalid due to signature mismatches wasn't about the contentious Florida recounts or any of the other drama surrounding the races. It was about football.
"Consider the game of football," Walker began, before launching into a description of the NFL's video review process for questionable calls or plays and making an argument for the rejected ballots to be fixed or "cured."
Walker is known for his colorful, off-the-cuff remarks, according to the Tallahassee Democrat. In talking about the signature mismatch issue, Walker said, "If you have hepatitis and I give you a placebo, there is still no cure."
FLORIDA RACES HEAD TO RECOUNT: A LOOK AT PAST EFFORTS IN US HISTORY
And in a ruling ordering the Florida secretary of state to provide sample ballots in both English and Spanish, Walker began with, "Here we go again."
"The clock hits 6 a.m. Sonny and Cher's 'I Got You, Babe' starts playing … and the state of Florida is alleged to violate federal law in its handling of elections," Walker wrote.
In a ruling restoring voting rights to felons, Walker referenced fine wine and Space Mountain, the Miami Herald reported.
"A state cannot re-enfranchise only those felons who are more than six-feet tall, who are blue-eyed, who were born in August, who root for the Florida Gators or who call heads during a coin flip," Walker wrote.
Fox News' Peter Doocy and The Associated Press contributed to this report.